Today the Kimball Art Museum in Fort Worth, Texas put out a press release stating
they have acquired the earliest known painting by Michelangelo
. They are very proud and rightly so. Michelangelo, or Mike as my art teacher was fonding of calling him in lectures, apparently painted this picture when he was 12 or 13 years old. Below is an image of the painting:
Mike was obviously influenced by Martin Schongauer's famous engraving. Check out the image below: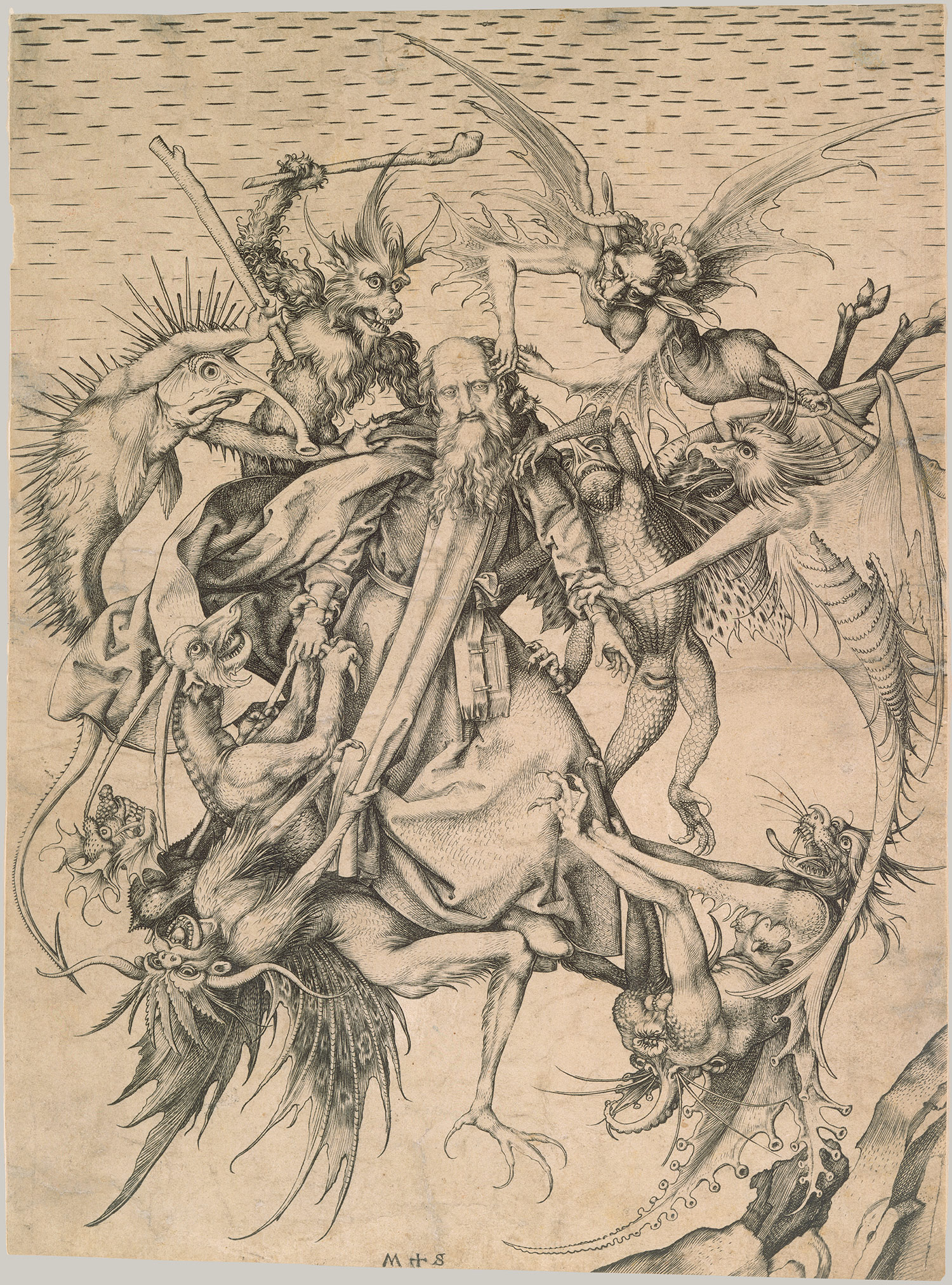 St. Anthony Tormented by Demons
, engraving, ca. 1470-1475
Mike's painting has more details like fish scales which the engraving doesn't have. The rocky landscape reminds me of Leonardo da Vinci's landscape in his
Virgin of the Rocks
. I have no idea if Mike was influenced by this painting or ever saw it, but you can see the similarities. Perhaps it was just a commonly used convention at that time. See below:
Virgin of the Rocks
, oil on panel, ca. 1483-1486. This one is in the Louvre. Leonardo painted a second one, virtually identical, and it hangs in the National Gallery in London. I got to see it when I was there for a visit.

I'm having a grand time with these art posts. In the past I've been hesitant to copy images of art onto this blog but it really makes it more fun if you can see what I'm talking about.